Grade 8 Graduation Mass
In case you missed it…
Cash or check donations are also accepted. Please make checks payable to St. Stanislaus School. Donations can be dropped off at the school office or mailed to the following address:
St. Stanislaus School
Attn: Sister Cecelia Haier
534 Front St.
Chicopee, MA 01013
---
St. Stanislaus School's Chicken Barbecue on Sunday, May 16, was a wonderful success! We served over 350 meals for takeout. A special thank you to our school principal, Sr. Ceil Haier and her family who provided the Barbecue equipment, chickens, and began cooking their special family recipe at 5 a.m. on Sunday. Her brothers and sister-in-laws, who live near Buffalo, New York, were happy to travel to Chicopee to contribute in such a special way to help raise money for our school. We also thank all of our school parents and volunteers who made cookies, helped to pack and serve the meals, and organized traffic for pickup. We are so blessed to have such a wonderful school community!

Western Mass News Surprise Squad visits our school! Click here to view.
Congratulations to our 8th graders that won the Knights of Columbus essay contest for Catholic Citizenship!
Stations of the Cross presented by our junior high students.
Sign up and see the whole catalog online.
Catholic Schools Week 2021
(click to on image to view larger)
From the Desk of Friar Joe Bayne
Please read the letter from our Pastor about the United States Conference of Catholic Bishops Statement on Moral Concerns about the Creation of a Vaccine for COVID-19.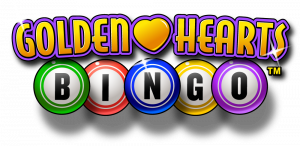 Click on the link below to find information on how you can help support the school and keep funding the educational programs. If you can share the information with friends, family, coworkers and any others who like bingo and online activities, we would appreciate it. Together we can make a difference and raise money with this new idea.
Golden Hearts Bingo Fundraising
Thank you to everyone who bid, donated, and participated in our online auction!
The Christmas Joy Holiday Market is an online marketplace with raffles, items for bid and great deals on gifts for the whole family. It begins Thursday, November 12th at 8am and ends Friday, November 20th at 10pm. Sign up and see the whole catalog online.
Click to read about our school being featured on Western Mass News
First Day of School 2020-2021
(click on image to view larger)