Concert link will be posted here when it becomes available. 

Western Mass News Surprise Squad visits our school!  Click here to view.

Youth Ministry Scholarship Application.  Deadline to apply is May 5, 2021.
Congratulations to our 8th graders that won the Knights of Columbus essay contest for Catholic Citizenship!
Stations of the Cross presented by our junior high students.
Sign up and see the whole catalog online.
Catholic Schools Week 2021
(click to on image to view larger)
A research lab at Mount Holyoke has launched a new project aimed at understanding how religiousness is related to happiness and the ability to manage stress. If you are interested in participating in the study, please follow the link here: (https://www.surveymonkey.com/r/religionprojectmhc) It should take less than 30 minutes to complete, and responses are anonymous. As a thank you for taking the survey, participants may opt to enter into a raffle for a chance to win a $25 Amazon gift card.
This study has been approved by Mount Holyoke College's Institutional Review Board (Proposal ID-#533; institutional-review-board@mtholyoke.edu). The results of this study will be made part of a final research report and used in papers submitted for publication or presented at professional conferences.
From the Desk of Friar Joe Bayne
Please read the letter from our Pastor about the United States Conference of Catholic Bishops Statement on Moral Concerns about the Creation of a Vaccine for COVID-19.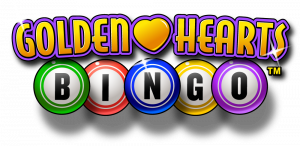 Click on the link below to find information on how you can help support the school and keep funding the educational programs. If you can share the information with friends, family, coworkers and any others who like bingo and online activities, we would appreciate it. Together we can make a difference and raise money with this new idea.
Golden Hearts Bingo Fundraising
Thank you to everyone who bid, donated, and participated in our online auction!
The Christmas Joy Holiday Market is an online marketplace with raffles, items for bid and great deals on gifts for the whole family. It begins Thursday, November 12th at 8am and ends Friday, November 20th at 10pm. Sign up and see the whole catalog online.
Click to read about our school being featured on Western Mass News
First Day of School 2020-2021
(click on image to view larger)