LETTER FROM THE ADMINISTRATORS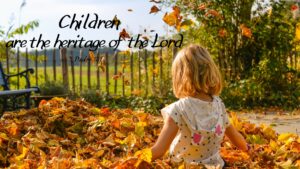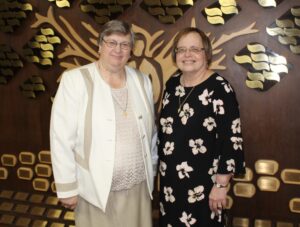 Welcome to the St. Stanislaus School website.  We are getting ready for the beginning of a new school year and are excited to get started, looking forward to welcoming the students back.  For many of you, this is a greeting extended to friends, for others, it is a welcome to our school community.  To all, it is a pledge of our continued efforts to provide the best possible quality Catholic education for all the children entrusted to our care.
As we look forward to the beginning of the 2022-2023 school year, we want to share this year's theme.  The theme we have chosen is "Children are the Heritage of the Lord." Psalm 127.
"Unless the Lord builds the house, the builders labor in vain.
Unless the Lord watches over the city, the guards stand watch in vain….
He grants sleep to those he loves. Children are a heritage from the Lord, offspring a reward from him."
 This passage from the psalmist challenges us to put all our trust in the Lord. Catholic education is a ministry.  We invite Christ to be our companion in this ministry. We work in cooperation with parents to educate children in academics and in the ways of our faith.  We need to open our hearts to God and believe that He will inspire us and provide all we need to educate the children entrusted to our care. With Christ as our companion on life's journey, we can do all things as we stay focused on Him.
We have much to celebrate this year.  For 125 years St. Stan's has educated children.  We have been blessed and the alumni are our heritage.  We have much to be proud of as we begin this new school year and plan many moments of celebration to give thanks for the past, present and future students at St. Stanislaus.
We see children of all ages around us each day, whether we are shopping, walking, visiting the beach, at a park watching children and families having fun, at sporting events, in classrooms, and at liturgy.  We have parents and staff members who are alumni that remind us of the success stories of our students.  We will focus this year on all the children that have come through St. Stan's and the current students in our classes each day.
As we begin a new school year, we will continue to practice health and safety protocols that will continue to provide for the well-being of everyone in our school community each day.
We look forward to welcoming the students, parents, alumni, benefactors and guests throughout the year with joy, peace, and hope as we share the Good News of Christ love for each of us as unique and gifted individuals.
Our goal is to assist students in developing a firm academic foundation, built on faith, while assisting them to develop skills in art, music, technology, foreign language, and physical education.  This approach to a holistic education is what we believe is important in providing a quality Catholic Franciscan education that creates the foundation to help children thrive.
So let us join together and lead our children by example.  We need to acknowledge our differences and model respect, compassion, and kindness as we learn, work, pray, play, and worship together.  We, like Christ, need to learn to forgive one another and to let go of the past so we can begin anew.  The challenge for us this year is to believe all things are possible and to be open to all the possibilities and invitations God presents us each day.  God is abundantly generous to us and He invites us to share that generosity with others as we share the Good News of our faith.
In keeping with the tradition of academic excellence, St. Stanislaus School will continue an emphasis on STREAM (Science, Technology, Religion, Engineering, Arts and Math). We look forward to bringing back afterschool clubs, such as choir, performing arts, Lego club, and robotics.
We trust that your experience with St. Stanislaus School will enhance your faith in Catholic education, and that you will find, in our school, an education for your children that is worthy of your love and concern for them.  Let us join together, as we begin this school year, to open ourselves to new possibilities and to strive to grow in God's image and likeness, as we put our faith in Christ and ask for the grace to help us to be people of faith, to grow together as a school family as we build a brighter future for our children.
Sincerely in Christ,
Sister Cecelia Haier, FSSJ
Mrs. Karen Shea
Administrators
---
Office Hours: 
Sister Ceil – Gr. 8 Math, Wednesday 2:45PM-3:15PM
        Mrs. Shea – Gr. 8 Civics, Monday 7:45am-8:10am