LETTER FROM THE ADMINISTRATORS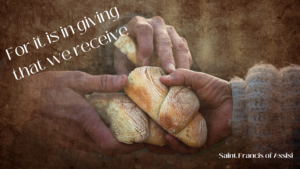 Greetings and Peace to you! We are very honored to be introducing ourselves as the new administrative team at St. Stanislaus School and we thank you for your support of this blessed community! It is clear to us that the history, traditions, and very fabric of this community has been lovingly established and shepherded by Sr. Ceil, Karen Shea, and all the veteran staff members here. While we are very grateful and humbled to be given the responsibility of leadership at St. Stanislaus School, we are also keenly aware of the truth expressed by Pope Pius XII when he stated:
"Perfect schools are the result not so much of good methods as good teachers… who have… sincerely at their heart the true good of family and country."
Let us give thanks to our teachers here at St. Stanislaus and all teachers who serve our children! It is through their love, patience, and skill that our children learn, grow, and thrive in their education.
As mothers ourselves, we understand that the family is the child's first teacher.
The joys and hardships that come with parenting are opportunities to grow as individuals and role models for our children. In a special way, as Catholics, we are grateful to be called to bravely serve, and to see Christ Himself, not only within our own families, but in each person we meet everyday.
This year, as we contemplate the words of Saint Francis of Assisi, and our school year theme: "For it is in giving that we receive;" let us boldly live out Christ's mission on earth: to love one another as He loved us, working for the good of family and country!
We ask you, our 'Legacy Family', to pray with us that our collective presence and work this year, on this holy ground, enlivens the mission of St. Stanislaus in "…teaching as Jesus did, through word and deed." Please pray with us that all be renewed in the love of Our Lord Jesus and Blessed Mother Mary.
Thank you for your prayers, dedication to our mission, and continued support of God's precious little ones and their families!
Peace be with you,
Katherine Rorrio & Helen Marie Choiniere
Principal  &  Assistant Principal
"The first and fundamental structure for "human ecology" is the family, in which man receives his first formative ideas about truth and goodness, and learns what it means to love and to be loved, and thus what it actually means to be a person." -St John Paul II-
---