LETTER FROM THE ADMINISTRATORS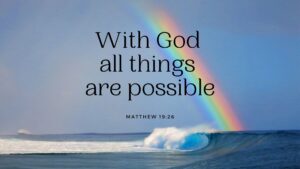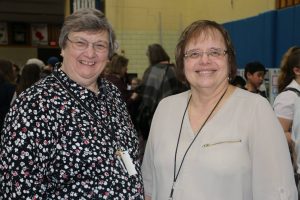 This past school year has been filled with many challenges and blessings.  From our first day of in-person learning on August 24th through our last day on June 4th, we prayed to keep our doors open, faith alive, education continuing, and our students and staff safe and healthy.  We believe that "With God All Things are Possible".  It was through the dedication, diligence, hard work, and support of the faculty, staff, students, parents and families, parishioners, benefactors, and supporters that made this possible.
We our so proud of this past year's success.  We are also incredibly grateful to everyone for their encouragement and support of our SOS collection as well as our many fundraisers. It is clear that the school families and St. Stan's parishioners love their school and want it to continue to thrive.  We are happy to share with you that our enrollment has increased and despite financial struggles this year due to Covid costs and loss of Bingo revenue, we have ended this school year "in the black" financially.  Thank you to everyone for believing in St. Stanislaus School. We are already planning for a great start to the 2021-2022 school year.
We welcome Fr. Brad Milunski, our new pastor.  We look forward to him getting to know our students and their families both in school and in church.  May he be blessed in his new ministry here at St. Stanislaus.
Peace,
Sister Cecelia Haier, FSSJ
Mrs. Karen S. Shea
Administrators
Office Hours: 
Sister Ceil – Gr. 8 Math, Wednesday 2:45PM-3:15PM
        Mrs. Shea – Gr. 8 Social Studies, Any Day 7:45am-8:10am