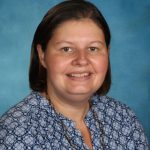 ---
Preschool February News
In the month of February preschoolers will learn new letters and each week has a related theme.  Our song, math and art projects coordinate with each theme. We will continue to review our other letters, shapes, colors and numbers.
Religion – Valentine's Day. We will discuss the meaning of Valentine's Day and why we celebrate this day. We will join our school community for a prayer service on this day.
The season of Lent begins on Ash Wednesday, February 22.  We will discuss ways we can prepare our hearts for Easter.  We will attend weekly prayer service during the season of Lent.
ELA – Letters S and T will be introduced this month. Each letter has its own theme.
Letter S – The Five Senses of touch, hearing, sight, smell and taste. Preschoolers will learn why we are blessed to have these senses as a gift from God.
Letter T – Transportation. There are many methods of transportation and preschoolers will discuss all the different kinds. Children will learn how important transportation is in regards to our daily life activities.
Math – Emphasis will be on number 7 this month. There will be continued practice for numbers one through ten with math counting and writing centers.
Science – Science experiments in relation to the month of February will take place. These will include dancing and blooming hearts experiments. Preschoolers will be able to make their predictions and observations.
Social Studies – Presidents' Day – February 20th. Preschoolers will learn about Presidents' Day and why we observe this day as a holiday each February.
We wish all our preschool students and their families a safe and peaceful winter break.
God bless,
Mrs. Dynak and Miss Saloio