---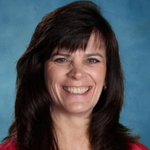 Office Hours:Â Monday 7:45AM-8:10AM
---
Parent Student AUP Technology Letter 2023-2024
---
August 25, 2023
Dear Students and Parents:
Welcome back to a new school year!  We are all so happy to see you back again and welcome all those who are new students!
I am very excited to start another wonderful and exciting year with all of you!  We have purchased additional Chromebooks, which will enable Grades 2 through 8 to have a Chromebook to use in school for the year.  We will also be working with Google Classroom in all grades.  Students have been assigned a Gmail account to use for login purposes.  Students do not have access to email through this account.  Please be sure to send your child's password to their teacher once you have changed this from the temporary password, if they do not have a password from last year.  If your student does not remember their password from last year, please contact your child's teacher, and we will reset it to the temporary password.
As you all know, there are many different abilities and knowledge when it comes to using computers.  All students should have a device to use at home with Google Classroom. During this year, I hope to make our computer class interesting and informative, as well as enjoyable for everyone.
I work closely with the classroom teachers to integrate topics from subject areas such as Math, Language, Social Studies, and Science, with computer activities, projects, and assignments.  Last year students worked on a variety of projects from the early grades all the way to 8th grade, and the students did a wonderful job!
As with any classroom, especially with having the use of Chromebooks throughout the school day, there are some classroom rules that all of you will be expected to follow.   These policies also pertain to any computer or device used by the students throughout our school.  I have posted a Computer Classroom and Internet Policies form on my school web page for you and your parents to read together.  I would then ask that both you, the student, and your parents, sign, date, and return the form that is sent home, by your next computer class.
I am looking forward to sharing my computer knowledge with all of you, while also learning from some of your computer abilities that I hope you will share with me.  Together, we can have an educational and enjoyable year using the very valuable tools we have–our technology.
Sincerely,
Mrs. Dziok
Computer Teacher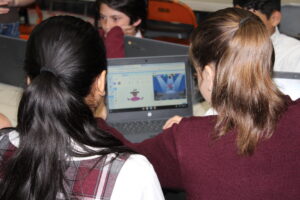 Grades 3 through 8 are sharpening their typing skills using www.typing.com.  We will continue to have a variety of quizzes and tests to assess what they have learned, therefore, students will still need to take notes and keep handouts for studying.  All grades are based upon a combination of class projects, quizzes/tests, class participation and class behavior.
Websites for Students and Parents
https://www.internet4classrooms.com/grade_level_help.htm – Wonderful websites for K-8 based on subject area.  Many great websites to choose from
https://www.enchantedlearning.com/Dictionary.html – online dictionary with pictures – for students of all ages
https://www2.scholastic.com/browse/home.jsp – Scholastic website – for students of all ages
www.starfall.com – a beginning reading website for Grades K-3
www.abcya.com – Grades K through 6 website to enhance classroom skills through online interactive games and review, as well as holiday games.
https://www.khanacademy.org/ – Great resource for sample lessons in Math and Reading for Grades 2 and up.
https://www.akidsheart.com  – wonderful website for children and holidays
www.billybear4kids.com – wonderful website of games and activities for holidays (Be careful of some popups)
https://www.iditarod.com/Â  – Official website of the Iditarod
https://bensguide.gpo.gov/3-5/games/interactive.html – Ben's Guide to U.S. Government – great website for information about our government – all ages
https://www.colonialwilliamsburg.org/kids/games/ – wonderful website to learn about our history
https://www.ushmm.org/maps/  – Holocaust Museum and Google Earth – Grades 6 – 8 – Gives information through Google Earth about areas of our world affected by Holocaust
https://www.plimoth.org/education/olc/index_js2.html – Interactive website to learn about the First Thanksgiving
Science and Social Studies
https://www.howstuffworks.com/Â  – great website for the curious student
https://www.edheads.org/Â  – virtual science experiments
https://www.amnh.org/ology/ Â – wonderful science games and information from the Museum of Natural History
https://www.space-explorers.com/ – space exploration and projects for students
https://kids.discovery.com/fansites/tutenstein/mummymaker/mummymaker.html – interactive exploration of how mummies are made and their history
 https://www.nationalgeographic.com/history/ancient/index.html – interactive with videos about ancient history
Internet Safety
https://www.isafe.org/Â  – Internet safety website
www.netsmartzkids.org – Student version of Internet Safety website – National Center for Missing and Exploited Children
https://www.fbi.gov/kids/k5th/kidsk5th.htm – Internet Safety and other Government safety information for kids
Languages
https://www.babbel.com/ – learn a language
Catholic Websites
https://www.catholicvote.com/ – Catholic information about our government and voting
https://www.vatican.va/ – Vatican website
https://www.usccb.org/nab/index.shtml – United States Conference of Catholic Bishops website – daily readings and information
https://www.americancatholic.org/Features/SaintofDay/default.asp – Saint of the Day and information about saints
www.lifeteen.com A Catholic teen website to share the faith.