---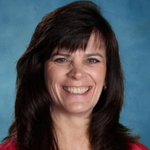 Office Hours: Wednesday 2:45pm – 3:15pm
---
Hello March! (And Spring!)
Iditarod XLIX – Begins Saturday, March 6, 2021!
Yes!  We are so excited to be following the Iditarod again in 4th and 5th grades. We have been learning about the history of the race in Alaska through Discovery Education videos and about Alaska, the terrain, climate, animals, and geography, and through the Iditarod website, www.iditarod.com.  We will be choosing our mushers to follow, and are excited to follow them in real time through their journey on the Iditarod trail when they depart from Anchorage, AK.
DiscoveryStreaming through Discovery Education has allowed our students to learn about events that affect our history and our world with video, interactive experiments, speeches, and photos.  This wonderful tool is being used by many teachers to introduce lessons, conduct virtual experiments, and view photos and video to help our students absorb the content of their studies.  Grade 5 students will begin creating their Discovery Boards about the American Revolution.  They will be creating online posters from their research notes compiled using Discovery Resources.
Grade 6 students have been working on surveys of their favorite things with their classmates!  They have compiled a Google Form, which allowed all students in Grade 6 to take each survey, and then the students learned how to interpret their data.  Students have begun also using Google Sheets as an alternative method to compile data.
Students in grade 3 are learning research skills by completing worksheets using www.littleexplorers.com online dictionary.  They are able to identify key words to help them find their answers on listed websites, and are sharpening their reading skills.
Grade 7 students have created their online presentations using Google Slides in conjunction with Screencastify to record voice-overs for their collaborative presentations about immigration.
Eighth grade students have been learning the basics of CAD programs through constructing architectural buildings with computers using the Sketch Up program.  They are using this creative computerized design program to create their own unique architecture of their buildings and grounds.  The students are now inserting components into their buildings, such as pieces of furniture and décor to enhance their designs.
Grade K through 6 students have been working on their Reading skills using our Lexia Core 5 program.
Kindergarten through Grade 1 are learning skills through using their iPads with a variety of apps such as www.ABCmouse.com, TeachMe Kindergarten, and Khan Academy Kids, which are all entire beginning learner curriculums, enhancing Reading and Math skills.
Grade 3 and 4 students have been practicing their typing skills through www.typing.com and Google Docs and Slides.  Students are learning to change text font, size, and color.  Students will also learning how to insert clipart into their Microsoft Word documents, learning to use this program as a desktop publishing program.
Have a wonderful Spring!  May God bless you all through this season of Lent and into Easter!
---
Websites for Students and Parents
https://khanacademy.com – Grades 2-8 – Reading and Math
https://www.internet4classrooms.com/grade_level_help.htm – Wonderful websites for K-8 based on subject area.  Many great websites to choose from
https://www.enchantedlearning.com/Dictionary.html – online dictionary with pictures – for students of all ages
https://www2.scholastic.com/browse/home.jsp – Scholastic website – for students of all ages
https://www.abcya.com – Games for Reading, Math, and holidays for students in grades K – 6
https://www.starfall.com – Reading program for Pre-K through Grade 2
https://www.ABCmouse.com – early learning website for Pre-K – Grade 1
www.khanacademy.com – A variety of subject areas
https://www.akidsheart.com  – wonderful website for children and holidays
www.billybear4kids.com – wonderful website of games and activities for holidays (Be careful of some popups)
https://www.iditarod.com/  – Official website of the Iditarod
https://bensguide.gpo.gov/3-5/games/interactive.html – Ben's Guide to U.S. Government – great website for information about our government – all ages
https://www.colonialwilliamsburg.org/kids/games/ – wonderful website to learn about our history
https://www.ushmm.org/maps/  – Holocaust Museum and Google Earth – Grades 6 – 8 – Gives information through Google Earth about areas of our world affected by Holocaust
https://www.plimoth.org/education/olc/index_js2.html – Interactive website to learn about the First Thanksgiving
www.typing.com – Typing lessons for Grades 3-6
www.tynker.com – Programming language lessons
www.tinkercad.com – 3D design for 3D printers
Science
https://www.howstuffworks.com/  – great website for the curious student
https://www.edheads.org/  – virtual science experiments
https://www.amnh.org/ology/  – wonderful science games and information from the Museum of Natural History
https://www.space-explorers.com/ – space exploration and projects for students
www.discoveryeducation.com – Discovery Education
Internet Safety
https://www.isafe.org/  – Internet safety website
www.netsmartzkids.org – Student version of Internet Safety website – National Center for Missing and Exploited Children
https://www.fbi.gov/kids/k5th/kidsk5th.htm – Internet Safety and other Government safety information for kids
Information on computer safety and public service announcement videos
Languages
https://www.babbel.com/ – learn a language
Catholic Websites
https://www.catholicvote.com/ – Catholic information about our government and voting
https://www.vatican.va/ – Vatican website
https://www.usccb.org/nab/index.shtml – United States Conference of Catholic Bishops website – daily readings and information
https://www.americancatholic.org/Features/SaintofDay/default.asp – Saint of the Day and information about saints