Please take a few minutes to complete this brief survey. This is important for us to have information to finalize plans for start up.
A big thank you to our golf tournament sponsors! Take a moment to view our 2020-Golf Outing Ad Booklet
Click here for auction information!
We have met the maximum number of golfers for this year's event on August 2nd.  No more openings for golfers. Thank you for your support!
St. Stanislaus School Shining Legacy Auction: Helping our Future Shine
Details coming soon! Registration link and catalog will be available for viewing next week.
Please take a moment to read the following from our Superintendent
Request for action July 16th for superintendent
We are working on our plan for Re-opening the school in August and we would like your input to help us understand the needs of our families.  Please take the time to complete this brief survey by next week.  Thank you for your cooperation and assistance.
https://docs.google.com/forms/d/1Rs4JkSmHzQ4TvGkI2K-0lBpmQSFTOxIc1tKQoLo11GY/edit?usp=sharing
Celebrating Our Graduates Smilebox, click to view.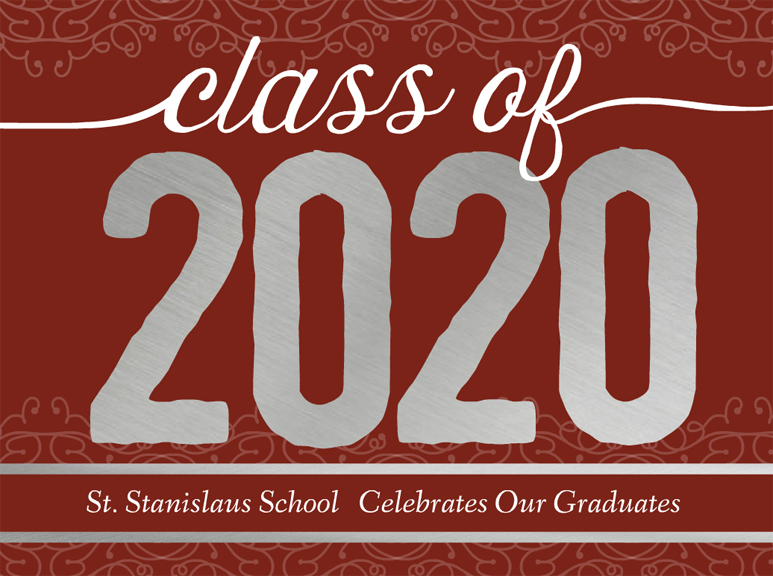 St. Stanislaus Basilica's weekly Sunday Mass is also livestreamed by clicking on the Basilica Facebook  page:  https://www.facebook.com/ststansbasilica/. 
Thank you and God bless all of our St. Stanislaus School families!
St. Stanislaus School is a Roman Catholic, Franciscan, co-educational Pre-K through 8th grade school. Students are assisted in developing their potential spiritually, physically, and socially within a safe and diverse community. A foundation of academic excellence is created to prepare students to become contributing members of a global society.
Accredited by the New England Association of Schools & Colleges.  
In keeping with our commitment to ensure accountability and prevent acts of abuse, the Diocesan Misconduct Review Board can be reached at (413) 452-0624 or 1-800-842-9055 to report abuse or form more information. To report child abuse or neglect to the Department of Child and Family Services 1-800-792-5200.