Mrs. Powers, Mrs.
Dynak, & Mrs. Titus

Early Lambs Preschool
3 Year Old Program
Email: jpowers@saintstansschool.org, bdynak@saintstansschool.org, jtitus@saintstansschool.org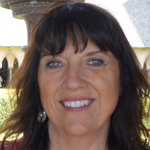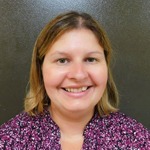 ---
---
       ALL ABOARD!  WELCOME TO EARLY LAMB PRESCHOOL!
Thank you for choosing the Early Lamb preschool program at St. Stanislaus School for your child! Research shows that the education children receive in their early years plays a vital role in their academic future. We are honored that you have entrusted our preschool to partner with you in providing a rich and stimulating school foundation for your child!
Our age appropriate curriculum is designed to meet the needs of all aspects of development in children who are 3 years of age.  Our preschool students spend their days participating in a fun, theme-based curriculum. The children enrolled in this program receive instruction in all basic skills: letter recognition, shapes, colors and number & letter writing. The children will also learn about various topics and the world around them.  Children are encouraged to explore, question, solve and discover through hands on experiences in a warm, nurturing environment.  In addition to introduction to basic academics, preschoolers will have special instruction in Computers, Physical Education and Library visits.
Our program not only stimulates the educational growth of your child, but most importantly, develops social skills that ensures love, acceptance and safety to all the children in a Catholic setting knowing they are welcome and special in God's eyes. 
*The curriculum for our program follows the guidelines for developmentally appropriate practice set forth by the Massachusetts standards and are accredited by The New England Association of Schools and Colleges (NEASC)
We look forward to ensuring a positive experience for your child, guiding them with care and concern for the world of academics and faith.
God Bless,
Mrs. Joanne Powers
Mrs. Jennifer Titus
Mrs. Beth Dynak
Click to view Sept News and Notes 2020